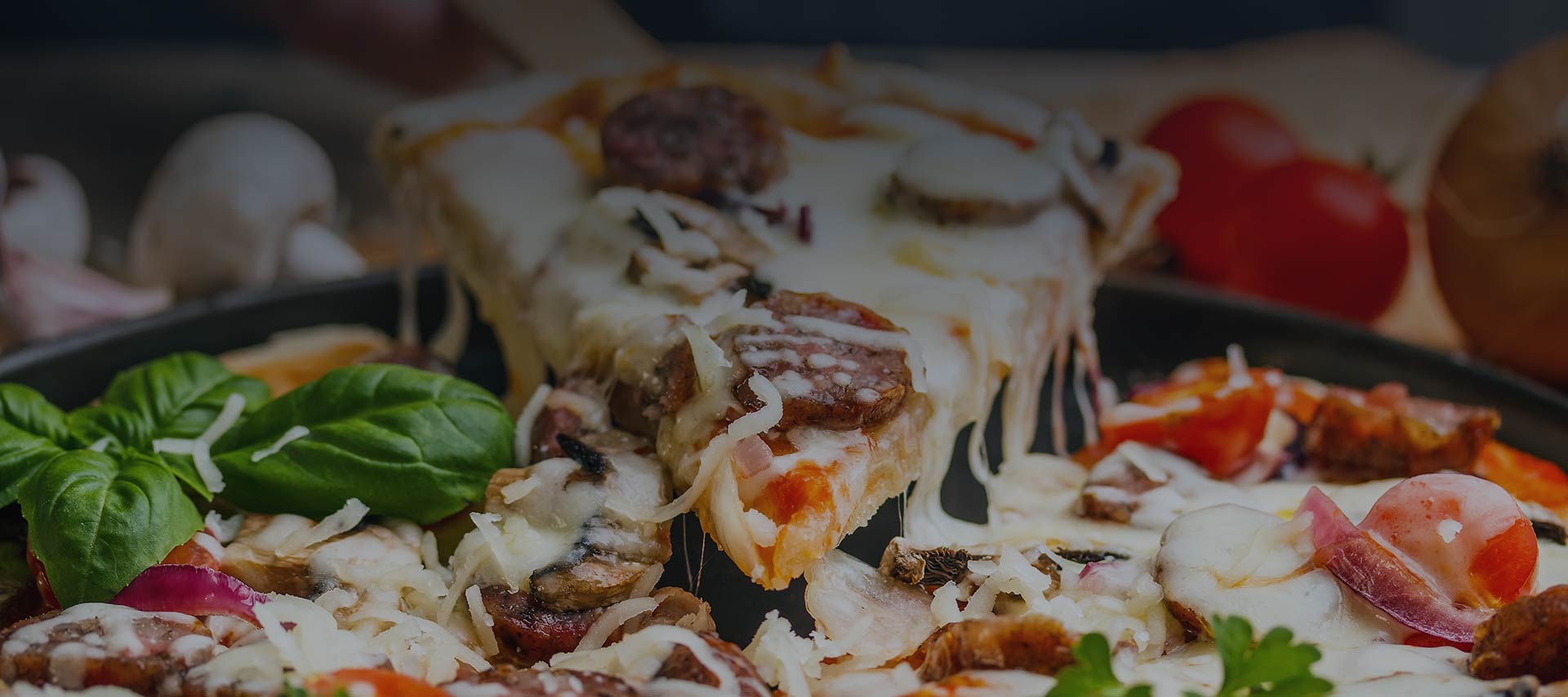 £0 Commission, Whitelabel Branding, Manage Your Clients & Orders
White Label Food Delivery App for Restaurants
HOW IT WORKS
TAKEAWAY ORDERING SYSTEM:
Online Takeaway Ordering System
Why having your own online takeaway ordering system is best?
Have you worked with the big takeaway apps: JustEat, Uber Eats, and Deliveroo?  If the answer is YES, then you already know all the downsides: they have strict rules, keep your clients data for themselves and resell them back to you and your competitors as orders. On top of that, they charge a commission for every order. We don't like this and want to be the change all the restaurants need!
We have developed the best food delivery app to help you get more takeaway orders. Having your own restaurant ordering app has all the advantages like decreasing the number of phone orders, where undecided clients waste your staff's precious time.
Another great thing about our takeaway ordering system is that it reduces human error. How many times have you prepared a wrong order because it wasn't clearly communicated over the phone?
With our mobile app for restaurant ordering, clients will receive the order confirmation in real-time. Clients love this and they will be returning for sure!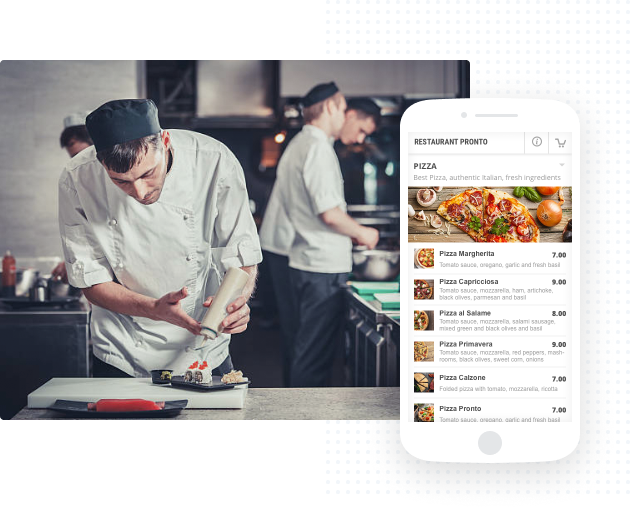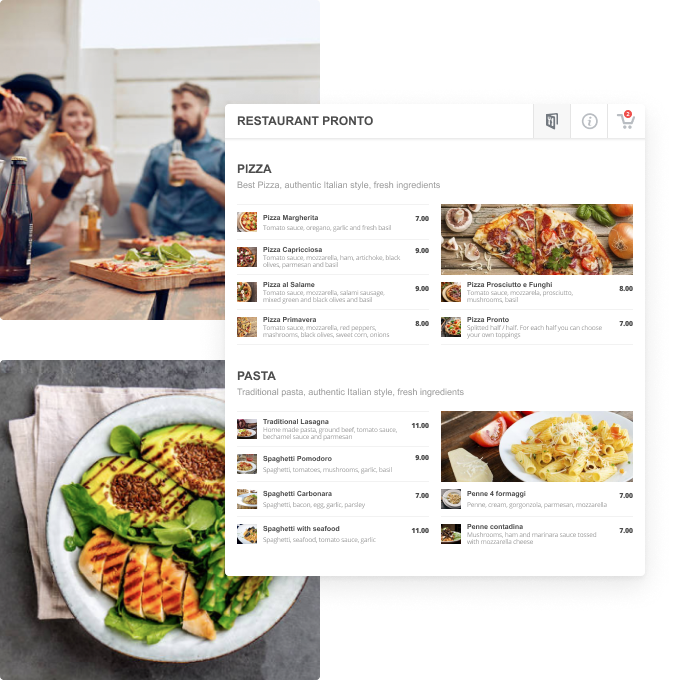 Take orders from your website
Take control of your marketing efforts with our online takeaway ordering system on your website. You will be getting loyal customers in no-time. Setting up the restaurant ordering app is on us!
No website?
No problem...
We'll generate a fully optimized website to host your restaurant ordering system and help you reach new customers. Clients who use our sales optimized websites see an increase of up to 162%.*
Try our mobile app for restaurant ordering and see for yourself.
*Statistics from monitoring our platform.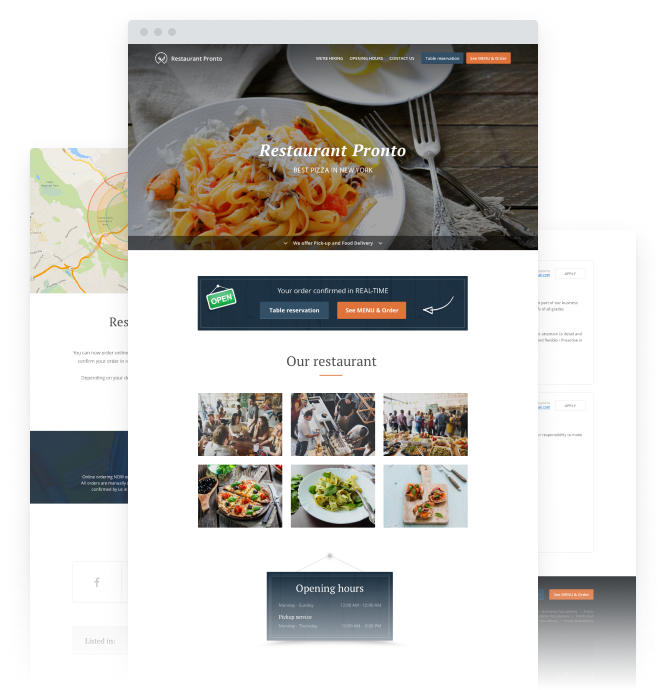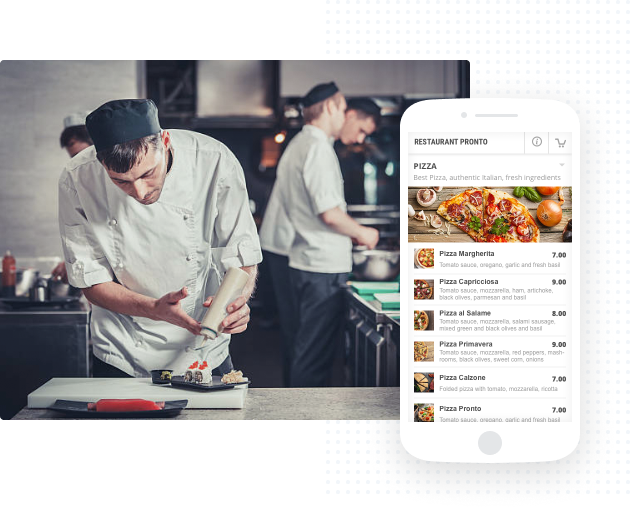 Restaurant Ordering System Using Mobile Application
Did you know that more than 80% of orders come from mobile takeaway apps? Our marketing team has everything covered! You will also get a mobile-friendly website that will host your restaurant online ordering system and do the heavy work for you!
Take orders from Facebook
Engage with your Facebook fans and allow them to order directly on your Facebook page with the best food delivery app. The average internet user spends more time on Facebook than Google, Yahoo and YouTube combined. Talk about efficiency?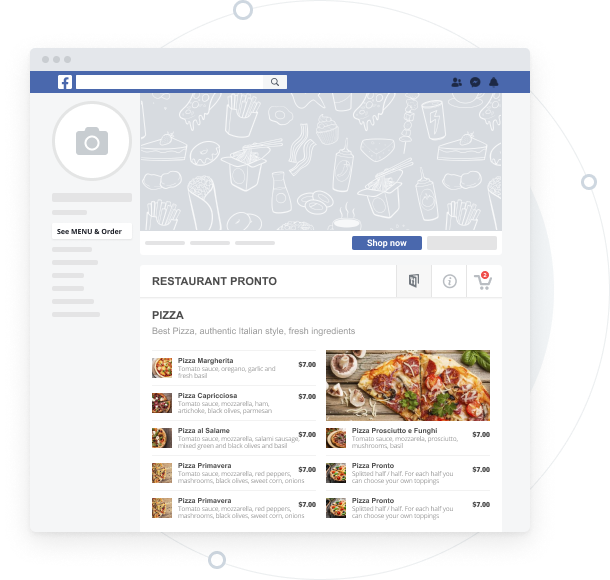 Table reservations?
Yes please!
You can have your table booking system, it's free! And on top of that, it punches some great features than few restaurants have just yet: Ordering food ahead. Yes! We live in fast-paced times and people sometimes do want to grab a quick bite without waiting too much! 5 stars for sure.